"Core Stix is one of the best fitness products I have seen hit the market in a long time!"
Gunnar Peterson, Celebrity Trainer
Easy to use!

"The DVD workout, designed with Hollywood celebrity trainer Gunner Peterson, leads you through a functional core-centric adventure that hits all body parts. When done, the platform and rods easily slip under a bed or into a closet."
Los Angeles Times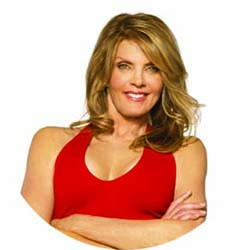 "Core Stix builds strength, balance and coordination that's accessible for all fitness levels. The possibilities are endless."
Kathy Smith, Fitness Expert

What is Progressive Resistance?
Progressive Resistance describes the increase in resistance force experienced as the rods (called Stix) are pushed or pulled in each exercise.  With Core Stix, progressive resistance provides a steady, linear increase in force as the Stix are being bent.  Simply put, the Stix get harder to bend the more that they are bent.  This has tremendous benefits for muscle growth and development and joint safety, and is one of the most comfortable ways to workout for anyone with joint pain or weaknesses.
The other major benefit of the Stix is the ability to engage in 3D resisted movement patterns, increasing the time under tension for better muscle growth, and enabling functional movement patterns that mimic both everyday activities and sport-specific activities far better than gravity dependent, mass-based weight systems can.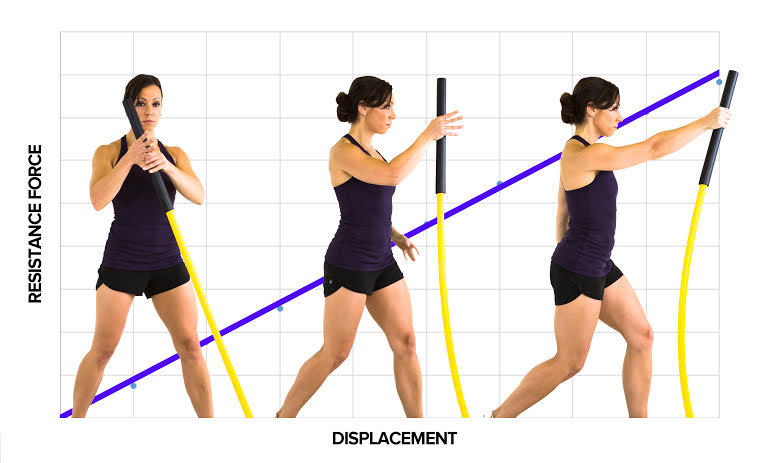 As an example, if you do an exercise with a free weight in the horizontal plane, such as moving your hand forward (while holding a dumbbell) as in a punching motion, there is no resistance to that movement.  With Core Stix, though, you get resistance when doing movements in any direction. This engages your core muscles much better than any traditional workout can, and results in greater overall strength and calorie expenditure during the workout.  Best of all, you can more easily perform movements that will result in more powerful baseball swings, punches, pulling movements, etc.
"Unlike tubing or dumbbells—where the tension decreases as you lower the band or weight—the sticks provide constant resistance, so your muscles work harder during every exercise."
—Shape Magazine
An incredible investment in your home, gym or practice!  
Unlike a lot of other equipment on the market, we designed and build every Core Stix platform to be ready for many years of use, not to be tucked away and forgotten.  We instill the same high level of quality and safety in every Core Stix product that Core Stix engineer and designer Kregg Koch built into every Space Shuttle component that we worked on.  Core Stix's commercial grade products will provide countless years of health and fitness benefits to every user.